Background
I was born in Paris, France where I completed my MA in Clinical Psychology. After discovering Freud and the power of the unconscious, I was training to become a psychoanalyst when I realized that something was out of balance in my excessively intellectualized studies.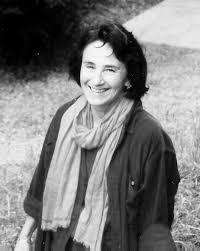 That's when I started on my spiritual journey which took me to India in search of a  teacher. In 1971 , through direct transmission of energy from a great yoga master, I had   a radical shift of consciousness  and a kundalini awakening, as it is known in the Hindu tantric tradition. Once I had experienced the ecstatic currents of this cosmic life-force in my own body (shakti, prana), and felt its potential for unconditional love, I was committed to spend the rest of my life removing the blocks that restricted the free flow, the expansion and the expression of this spiritual evolutionary energy.
I would spend the next 12 years steeped in the practices of meditation, yoga, chanting, dancing, and studies of the Tantras texts under the guidance of my teachers, in India and in the USA.
Eventually, I knew I had to integrate the body-mind-spiritual revelations of eastern practices with the body-oriented disciplines in the west. I moved to Berkeley, California, and studied several modalities; Eutony, Middendorf Breathwork, Sensory Awareness, Feldenkrais, Continuum, Authentic Movement — and chose to embrace the Rosen Method approach, which resonated best with my background and my wish to facilitate for others the processes of awakening and transformation.
Once my working life was resolved and functioning, I realized my spiritual search was not complete. I needed to return to India to find my true spiritual Master, Meher Baba, bow to His tomb, meet His disciples and see where He had lived and worked. I was able to spend two months there in 1996 and one month again in 2000 learning about Meher Baba and about myself. What I did learn and am still learning informs my life and work.
Professional
I became a Certified Rosen Method Bodywork practitioner in 1989 and have maintained  a private practice in Berkeley where I live . All are welcome. I have worked with a wide range of issues, including trauma recovery, chronic pain, coping with cancer, grief, isolation, supporting people's healing journeys towards wholeness.
I also offer Rosen-oriented bodywork sessions on the phone for students, interns and people who live too far away from any practitioner and/or anyone interested.    (You lie on your massage table, on your bed or on your floor, with your headset and together we inquire into your body and welcome what emerges)
I became a Certified Bodywork Senior teacher and trainer in 1996.This is when I founded the Rosen Method Open Center, with the goal of making Rosen Method accessible to different communities in the USA, to offer people the experience of this unique form of body-mind-spirit approach and to provide training to those interested.
Over the years the center has kept developing, attracting people looking for transformation and training. We have offered a number of Workshops and Intensives in North Carolina, Massachusetts, Connecticut, New York and Pennsylvania.
As the Director of teaching, between 1996 and 2016, I trained and certified a number of practitioners and teachers. This has led to the growth of a Rosen Method community on the East Coast.
Finally I have been a Rosen Method Movement teacher since 1995 and I continue to lead a weekly Rosen Method movement class in Berkeley.
Qualifications
MA in Clinical Psychology
Certified Rosen Method Bodywork Practitioner and Senior Training Teacher
Certified Rosen Method Movement Teacher
Certified Huma Transpersonal Bodywork
Certified Minister of Body-Mind Therapy
Certified Yoga Teacher
"This being human is a guesthouse. Every morning a new arrival.
A joy, a depression, a meanness, some momentary awareness comes as an unexpected visitor.
Welcome and entertain them all! Even if they're a crowd of sorrows, who violently sweep your house empty of furniture, still, treat each guest honorably. He may be clearing you out for some new delight.
The dark thought, the shame, the malice, meet them at the door laughing, and invite them in.
Be grateful for whoever comes, because each has been sent as a guide from beyond."
— RUMI